---
THE MIDWEST REGAL
"For 400 discriminating people who demand something better than what is now accepted as best"
so says the sales catalog.
---
The REGAL was made in 1937 by the Regal Radio Crafters and Limited to 400 units. It was available in 3 different cabinet styles including a radio & phonograph combination. The complete chassis (without a cabinet) could be purchased also.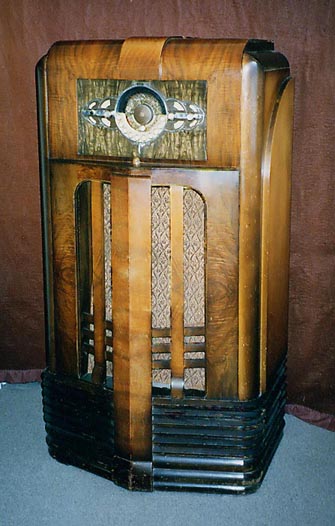 This is the Regal Avon, a very tall radio for the era measuring 55.5" high, 30" wide and, 20" deep. It's basically the same size as the much sought after Zenith Stratosphere.
Catalog price was $185.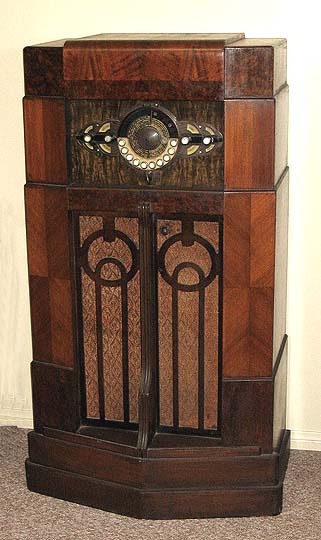 Not quite as large but totally different in styling is the Regal Fleetwood at nearly 52" high, 30" wide and, 19" deep.
Catalog price was $179.50.
Many thanks to my friend Greg Farmer for allowing this radio to become part of my collection.
The Regal Victoria radio and phonograph combination.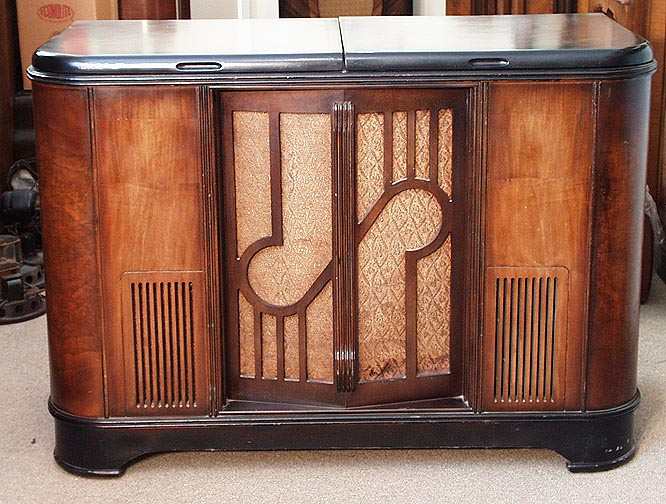 Not as big as the
Royale Victoria but still weighing in at 101 pounds, this set measures 44" wide, 31" high and, 20.5" deep.
Catalog price was $235.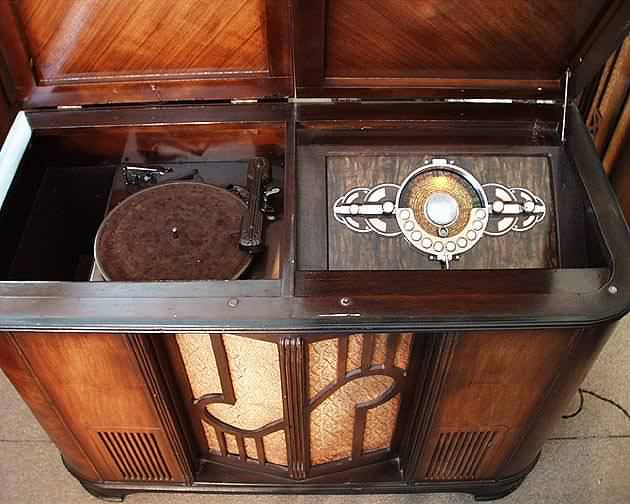 The control panel is at an incline for easy viewing and operation. A nice touch.
The automatic phonograph is the 'Flyer' made by General Industries and was often used in other makes of radios such as Scott and McMurdo-Silver.
After playing, the record is flung to the left where it lands in a felt lined hopper.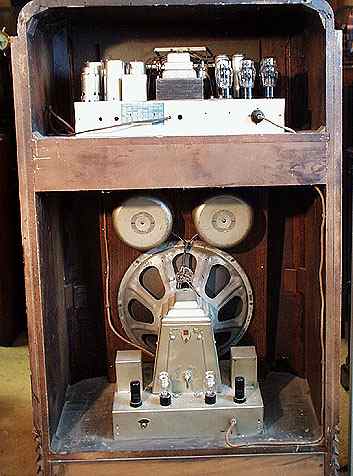 Impressive from the rear too. The REGAL has 22 tubes, two 6" tweeters and a 15" woofer. The bottom chassis contains the Operatic Re-Sonator, a bridge type volume expander circuit with bass boost. The receiver portion is a slightly modified 18 tube chassis that is used in other 1937 models.
Despite all of the factory hype about this radio, I don't find it as good as the Royale series.