---
"An Achievement and an Accomplishment":
The Midwest ROYALE RADIO.
"All cost limitations were removed when the Royale Custom-Built, Super De Luxe,
Unlimited FULL Fidelity, 24 Tube, All Wave Radios were developed."
---
Quite a mouth full of verbiage.
Somewhat true however. The limited production 1936 ROYALE chassis was built differently and more expensively than other Midwest radios. The sales catalog states that the chassis was aged to eliminate all drift and guaranteed for 5 years.

Some of the Royale features include:
The Royale was available in 3 different cabinet styles;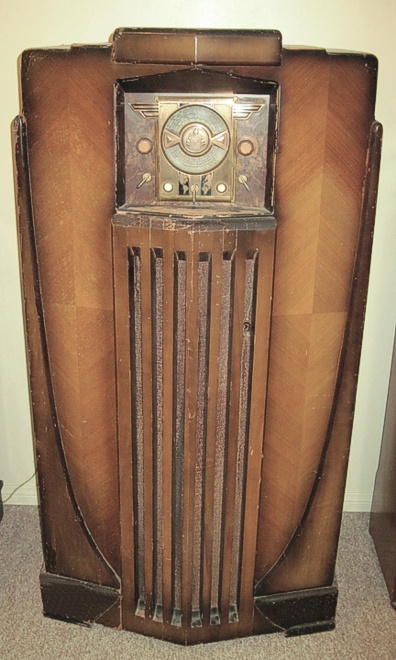 This is the Royale Avon console.
A tall radio measuring 52.5" high,
28" wide and, 19" deep.
It incorporates the patented
Acousti-Spread V-Front styling, a method
of dispersing the sound from the speakers
throughout the room.
My set needs some work but I'm glad to have one.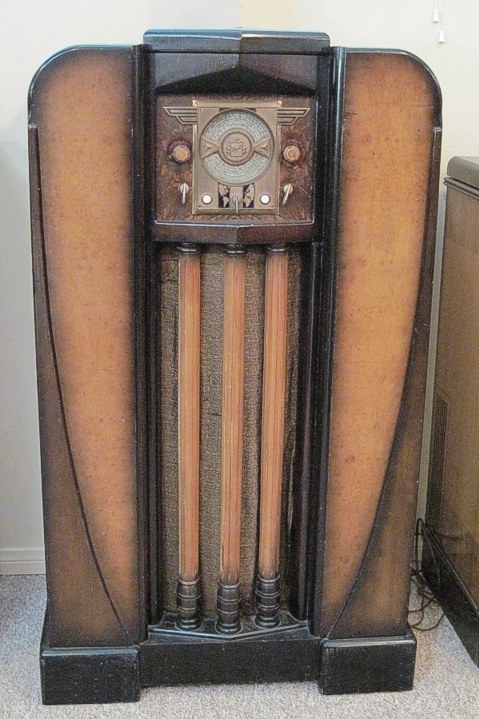 The Royale Fleetwood.
"The V-Front design, wing like panels, and
walnut columns in the grille, indicate new
individuality and smartness".
The cabinet measures 48" high, 28" wide and, 17" deep.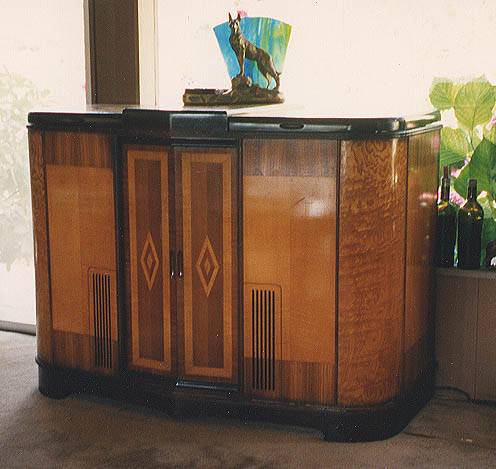 Top of the line Royale Victoria
radio and phonograph combination.
A very large set measuring 52" wide, 39" tall, and 25.5" deep.
It's very heavy too.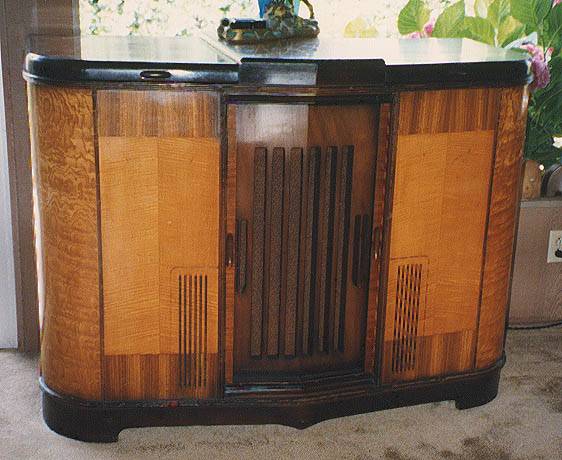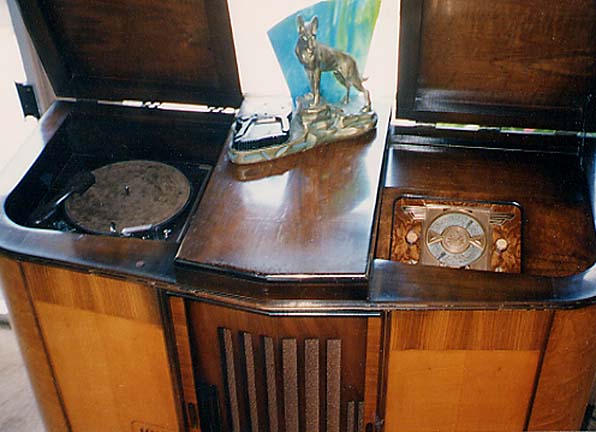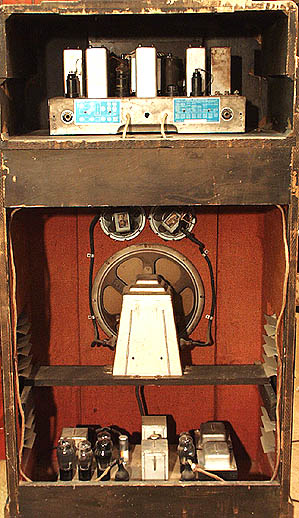 Who wouldn't be impressed with this setup?
Just some of the features to this great radio:
* 24 tube dual chassis with 2 separate power supplies.
* 12" pedestal style woofer with two 5" high frequency speakers.
* Six 6F6's in the final output stage with push-pull 6F6 drivers.
* Variable IF bandwidth.
* BFO tuning aid.
* Acousti-Treatment fabric covering the speaker compartment.