This page is in progress
THE 1935 IMPERIAL
The 1935 Imperial was the first of a trio of high end, limited production Midwest Radios.
This radio featured a unique 18 tube chassis,
12 inch pedestal style speaker and a 5 inch tweeter.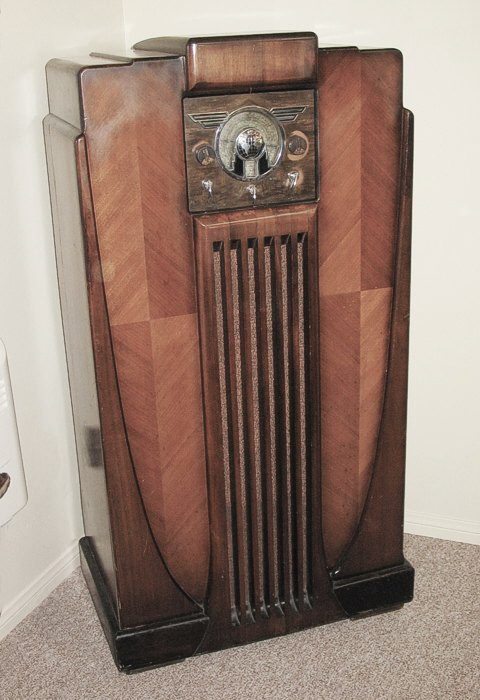 This cabinet offering was the Avon. It measures
52 inches high, 28 inches wide and, 16 inches deep.
A radio/phonograph version was also available in a different cabinet style.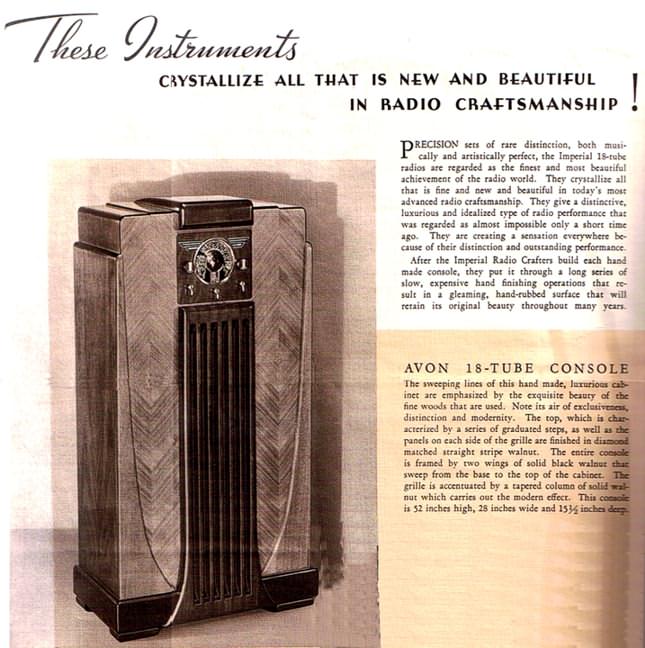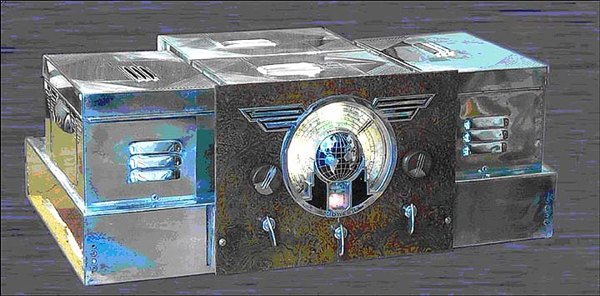 This is the Imperial 18 tube chassis. Notice that all stages are individually shielded.