1931 Miraco Cathedral Voice radio & phonograph combination
catalog order number A-9.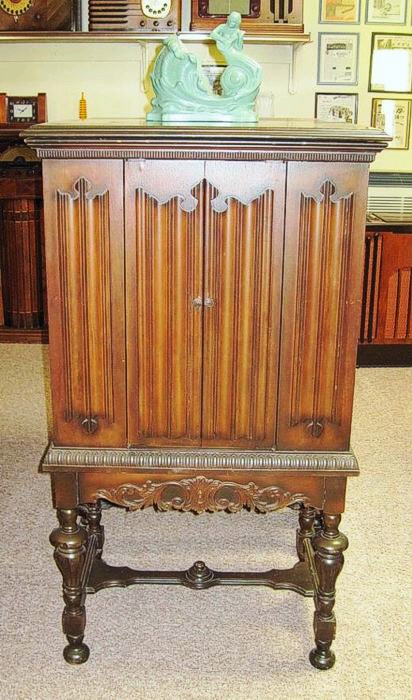 This radio has the new Super Screen Grid 9 AC powered chassis with
9 tubes and electrically reproducing phonograph.
The American walnut finished cabinet features swivel-hinged doors with Linenfold
designs on both sides.
The radio's speaker appears to face out the front of the cabinet but actually
faces the floor behind the carved speaker grille work.
The single play phonograph is housed under the hinged cabinet top.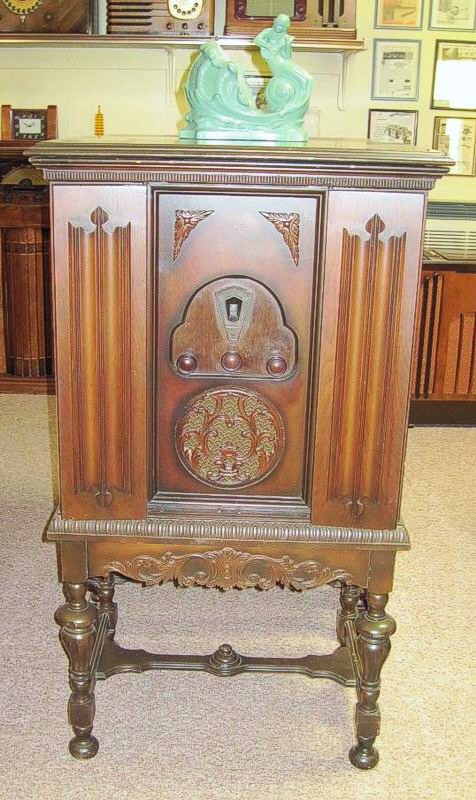 The cabinet measures 46 1/2 " tall, 26" wide and 17" deep.
Priced new with tubes and Electro-Dynamic speaker was $183.