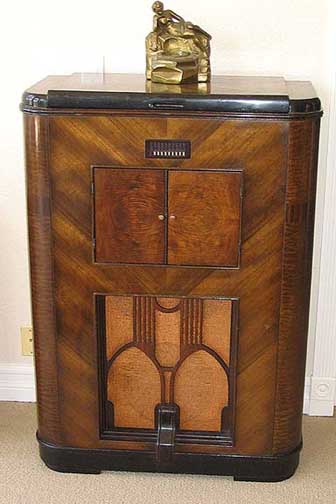 This 20 tube Radio & Phonograph combination was
the top of the line for Midwest in 1938. The automatic
record changer is located under the top lid.
Catalog order number is YY-20.
A few of the features of this radio are:
* Three speaker system - two 6" high frequency
speakers and a 12" woofer.
* Electronic Volume Expander Circuit.
* Touch Button Motorized tuning with Automatic Frequency Control.
* 6 bands.
Unlike some 1938 radios with motorized tuning, hand
tuning is not required. Just press the desired station button
located on the front of the cabinet and the radio automatically
tunes itself right on station. One of the buttons is used to turn the set off.
The above features are common to all of the 1938 20 tube Midwest models.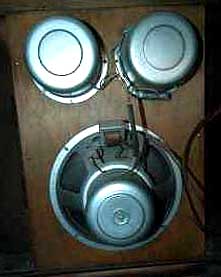 Three speaker system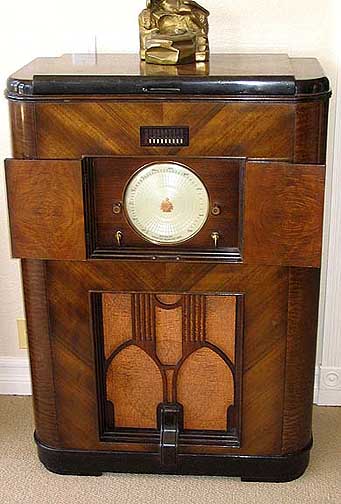 The cabinet measures 46" high, 32.5" wide and, 16" deep.
Price when new: $149.95
This cabinet could also be ordered with the 18, 16 &
12 tube chassis.