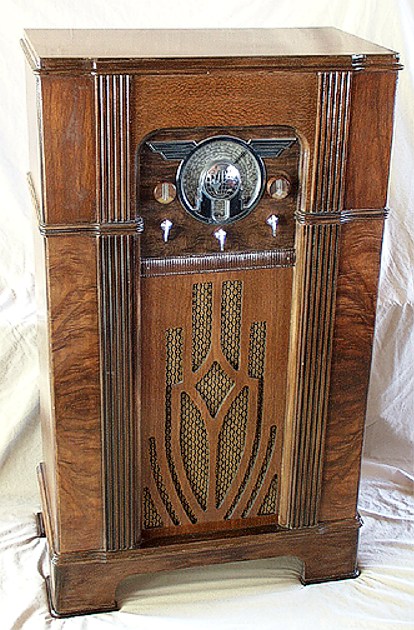 Catalog Number A-16.
This is the smallest console for 1935 measuring 39" high, 23" wide and 13" deep.
It features the 16 tube chassis with 5 bands, Tune-A-Lite and a 12" speaker.
Price when new was $79.95.
Most likely near the end of the 1935 model year, Midwest discontinued
this cabinet and replaced it with a simpler and easier to manufacture cabinet.
Here's a supplement letter I found enclosed in a 1935 catalog explaining that
this beautiful, new, modern and luxurious console is now offered in place of
the A-16 pictured in the catalog At No Extra Cost.
This cabinet was continued into the 1936 line-up of Midwest radios as well.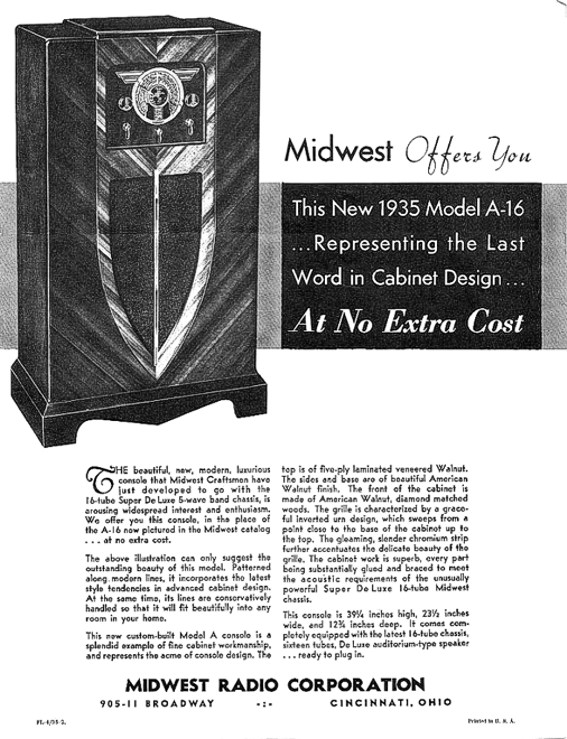 ---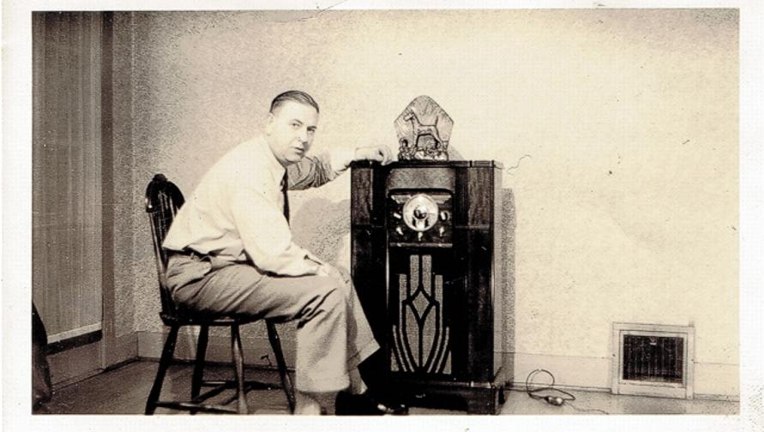 This is an actual photograph I found of a gentleman with his (apparently) new Midwest A16.